A bit about me
As a Swiss born in Brazil I am not only used to contrasts, I love them, from 5 stars hotel beds to amazonian autochtones hammocks. And it was precisely in the middle of that jungle that a message, containing my first job offer as an actor, reached me in 2000.
I have always been fascinated by people and places. So far, I have driven 4×4 automobiles for thousands of miles all over South America. I have learned Spanish, English and French. I have played handball professionally in the Brazilian national team. I have studied engineering, architecture, computing, performing arts and photography; memorized texts and poetry; attended philosophical meetings; spent many nights under the stars waking up wet by dew; I like walking barefooted and staying under thick rain. My house is a hut, for when I am not working, or cycling, skiing, paddling, sailing, climbing, skating, motorbiking or discovering somewhere new.
I have played a Doctor with Fernanda Montenegro;
Businessmen with Lazaro Ramos and Domingos Montagner;
a Suicidal Alcoholist for Celso Frateschi;
Foremen with Fernanda Lima, Deborah Secco and Fulvio Stefanini;
a brilliant Scientist with Bete Mendes;
a history Teacher with Fernanda Paes Leme, Sandy and Junior;
Mechanicals with Luiz Guilherme and Fabiula Nascimento,
a Sailor for Marcio Aurelio and Ruth Escobar;
A Fisherman with Marcos Pasquim and Wladimir Brichta;
A German Killer in a documentary;
A simple guy in the 18th century with Humberto Martins;
A lover for HBO…
I've been shot, I've been dead and I've been married several times in many different entertaining stories. I have performed over 20 commercial advertisements for major brands like VolksWagen, Mitsubishi, Microsoft, Motorola and Nescafe. I have been in front of the lenses for top brazilian photographers and directors, like Breno Silveira, Andrucha and Ricardo Waddington, Vivianne Jundi, JR Duran, Jacques Dequeker, Ella Durst and many others.
Then I moved to Switzerland, where I've been in front of the lenses for CFF, IMD, Medtronic and Rebellion, and behind them for CFF, Chanel, Moevenpick, Ecolint…
Many adventures lived, many stories told and more yet to come. If you want to follow, check in.
Some clients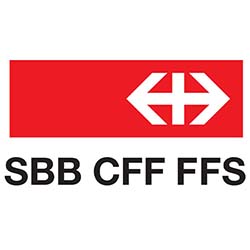 All Images rights, motion or still, reserved to respective owners